Monday, February 20th, 2012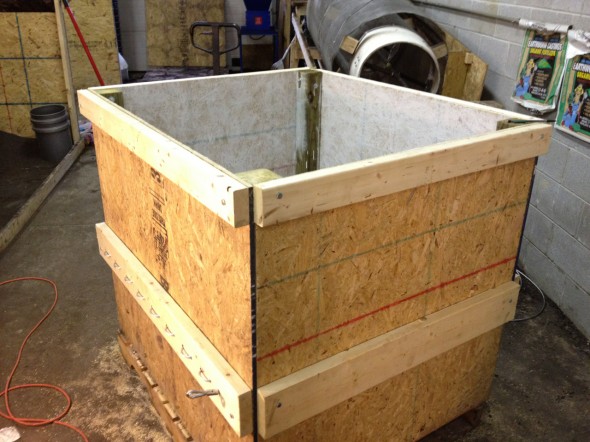 We have just finished building our biggest ever red worm bin. It was designed to fit on a pallet for easy moving around our space. We are thinking this red worm bin will hold up to about 50 pounds of red worms if we can feed them well enough. The earth worm castings produced will help supplement our high demand for premium organic earth worm castings this spring. The bin was built to hold over 800 pounds of earth worm castings at capacity.
About 4 feet by 4 feet opening for a total of 16 square feet of surface area.
Started with about 10 pounds of red wiggler worms
Used this 1/4 inch galvanized wire rope for bottom section of flow through
2.5 inches between each 1/4 inch wire will allow regular flow of earth worm castings
Painted inside wood with oil based white paint, second coat was added after this picture.